As John C. Maxwell wrote "Change is inevitable. Growth is optional." When it comes to digital advertising, this quote is especially apt.
Despite changes to network rules and policies around online advertising in the FX sector, i.e. stricter advertising policies around cryptocurrencies, there remain huge opportunities for FX brands to attract new visitors to their site and convert more of them into depositing customers with display advertising. This article will showcase some of the key tactics to help achieve this.
When it comes to performance display marketing, many innovative and well-established FX brands continue to execute successful display marketing campaigns. Some of the most effective campaign strategies we've seen are based around:
● Establishing a new market or product presence
● Growing site audience volumes
● Driving new account sign-ups (both for live accounts and demo accounts)
● Promoting first-time and repeat deposits
● Increasing platform engagement
● Building and managing 30-day lifecycle campaigns to convert and grow new and existing customers
And when it comes to choosing display marketing strategies to execute and the partner to run with, there are 4 important things to consider;
#1: Understand and keep in mind your business goals when deciding on a partner, provider and strategy
When it comes to display marketing, there is no such thing as a one-size-fits-all display campaign or solution, especially for FX brands. Before building a campaign strategy, we challenge our customers to clearly define their position in the market; what growth-stage are you at in a specific market? | is your campaign targeted at a new or mature market? | Is maximising new user reach the priority or focusing on existing customers? | Is cross-selling between your brands important?
The next question is; "how do you measure success?" How could partner reporting supplement your reporting and inform on the impact of a channel within your marketing mix?
A common denominator among the wide range of FX clients we work with is the challenge to report on and optimise towards increased profitability. We often find ourselves advising customers on how to understand the incremental impact of campaigns...and we'll touch upon this more in detail in the subsequent sections of this paper.
Once the campaign goal has been established it's important to identify what data you already have at your disposal to help inform campaign strategy. At AdRoll, we always want to include our clients' insights in addition to the capabilities our technology provides. An example could be insights into the profitability of certain asset classes (commodities, futures, crypto, etc) which can help inform campaign messaging and targeting.
New users display campaign targeting
There are two ways of identifying new audiences; placement based and user-based targeting.
Placement based is often achieved through direct media buys where you identify a group of websites you'd like to be visible on. This is the equivalent of traditional offline advertising where your main objective is brand awareness and association.
The more focused approach is user-based targeting and within that, you have attribute-based or behaviour-based targeting. Attribute-based display targeting, is as the name suggests, where you draw up a list of attributes (demographic, geographic, interests) that you want your target audience to have. For an FX brand, that could be male, aged 20-40 with higher education and a median income with an interest in travel, sports, finance and investing.
The benefit of this method of targeting is the control over the users that you are reaching. The drawback is that you often have other advertising sectors also chasing the same profile, leading to high CPMs and CPCs. Besides, attributes are often arbitrary and will likely exclude outliers or people that fall outside the targeting instruction. This, combined with an increase in available data-points has led to the rise of behavioural based targeting. Here you take the arbitrary guesswork out of targeting and leave the heavy lifting to an algorithm that looks for behavioural patterns. I.e. users that convert on website A are often also seen converting on website B which in turn sees an overlap with website C. Predictive modelling allows you to determine the relevancy of visitors to website C for website A even though they have never visited (or heard of) website A before.
Facebook uses this behavioural targeting in what it calls "Look-a-like Audience" to reach people within their platform that acted similarly to your conversion segment. In working with over 37,000 customers, AdRoll has built the world's largest data co-op (our 'Intent-Map') of first-party conversion data containing 2 billion+ cookies. This helps us reach users worldwide that acted in a similar way to the people that either registered or deposited on your site. For the FX market, this is extremely effective given the challenges in identifying the FX user base for unique (and subsequently not overly competitive) attributes.
Existing audience display campaign targeting
The things to keep in mind here are:
Audience segmentation and targeting. i.e. which subsets of users do you retarget and for how many days?
Sequential targeting and segment priority
Campaign Management; If control of your campaign is important, a self serve solution may be preferable. On the flip side, if having access to sector strategists, creative design and a multi-channel approach is important you will want a managed platform solution
Reporting insights and customisation; What reporting insights help you in aligning your profitability goals with campaign execution? Do you need API access or (customised) reports on specific insights?
#2 Make sure you maximise the returns and revenue from your current website user base as you've spent significant amounts of money, time, and energy to drive these users to your site in the first place
From high-value sponsorships to content generation and client-education; brand awareness is king in the FX space. The sheer size of related marketing budgets reflects this. We see our brand partners using display advertising to engage audiences and move them down the
conversion-funnel to a first-time deposit. Seamless connections across channels are key here: Things to consider are:
Making sure your ads fit the lifecycle stage of your user. I.e the ad for someone who is yet to register needs to be different to the ad for someone who has registered but yet to deposit, or similarly, someone who has deposited but is inactive.
From both a measurement and a user-experience point of view it is important that the same users are not targeted in multiple segments at the same time (mutual exclusions between the different stages of your targeting strategy). A common flaw in setups is not removing 'register now' banners for users who have just registered.
Track/report on how users are being driven through your conversion (deposit) funnel.
How quickly after being directed to your site are users being targeted by your conversion tactics i.e. retargeting or email?
Of particular interest, and at the core of attribution modelling, is the analysis of how different channels at different stages of the funnel support each other. A successful upper-funnel campaign will deliver high-quality users and fuel to your lower funnel channels (ppc, email, retargeting, etc) delivering a spike in performance and bottom-line conversions. On the flipside, incorrect or partial impact assessments of your campaign might lead you to allocate budgets in a sub-optimal way; an example that happens frequently in display advertising would be to increase ppc/search budgets after a surge in performance following a successful display campaign.
#3 Remember that not all display ad networks have the same strict policy requirements and rules around FX. So use preferred partners and channels that enable your brand to automatically plug into these networks together
Choose a partner that has extensive global reach and a strong understanding of the latest policy guidelines and restrictions for the publishers and exchanges it works with. What are the potential policy limitations for native or web campaigns in specific geographical locations? What guidance would help ensure a successful approval process? These are the questions you need to ask yourself.
#4 Look for display marketing providers and partners who have specialist FX account management teams. They can provide guidance and best practices around campaign setups and optimisation, audience targeting, display ad creative designs, performance reporting and more.
The FX market is fast-moving and highly competitive. As a result, campaign execution is not just a case of 'set and forget', it requires constant monitoring, optimising and modifying. The most common focus areas centre around industry trends, reporting and leveraging new products and features.
Industry trends
Trade volume is linked to global affairs and geopolitical issues. In a bear market, you might want to adjust the focus of your campaigns to shift from platform engagement/trade volume to deposit generation to be ready for the next major event. Similarly, you might want to see how your benchmarks stack up against the wider finance vertical in a specific market? In addition to your in-house analyst, you should expect your display advertising account manager to be an extension of your marketing team and a partner that has a thorough understanding of the FX & Finance sector.
Reporting
With a heavy reliance on affiliate channels, the FX market has traditionally been focused on a post-click assessment of campaign success. This is fine for channels where a click is the only viable path to campaign impact (i.e. search or email) but likely causes difficulties with a
multi-channel marketing mix that includes display channels in which clicks are only part of the journey on the path to conversion. We often get requests from marketers to show the correlation between impressions shown and conversions generated and how this ties to the wider marketing mix. Advanced and often custom reporting could be key to help you determine where credit is due, and ultimately help you increase the efficiency of your budget allocation.

New products
Whether it is video, on-site, email or simply new native ad formats or inventory, staying on top of all the different options and integrating them into your campaigns isn't easy. A good partner will do this for you.
Choose to grow your business and experience first-hand how effectively planned and executed display advertising could help fuel your business growth. Reach out for questions or a more in-depth discussion!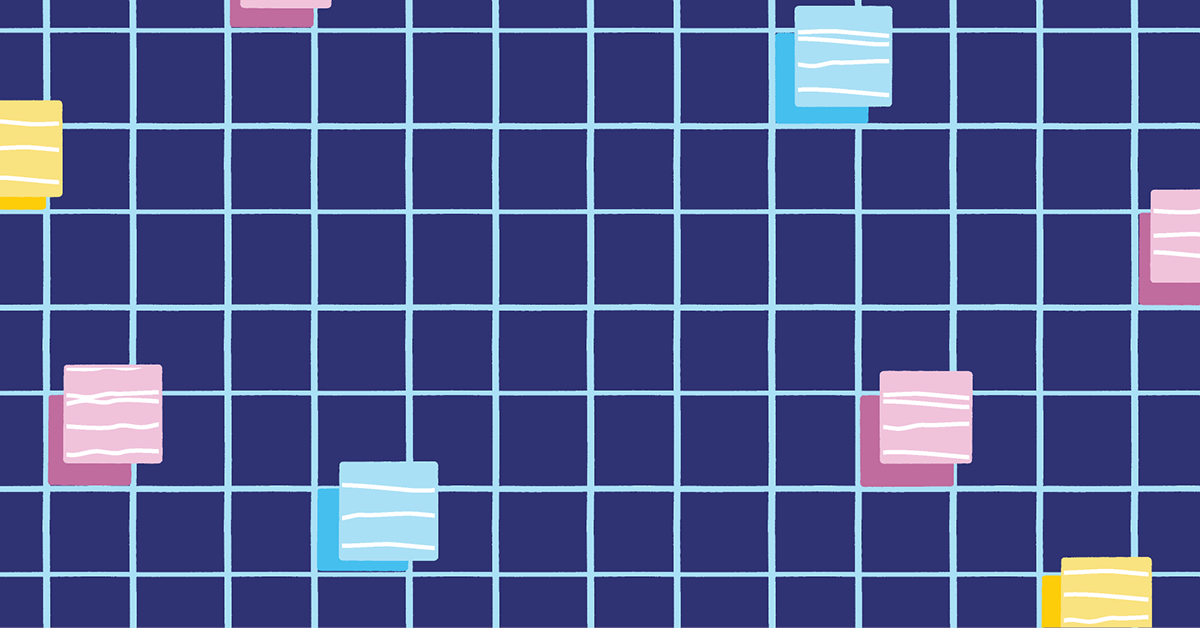 Author: Jean-Christophe Mignon, Regional Director APAC @ AdRoll