Finalto's recent award win for its liquidity product reflects a long-term commitment to its clients and partners, as well as its unique approach to using in-house technology and data to improve the liquidity services it provides.
Finalto was recently named Best B2B Liquidity Provider at the Ultimate Fintech Awards 2022 following the iFX EXPO in Cyprus.
It caps a strong year for the company which has seen it working on a number of new products whilst strengthening its core liquidity offering for new and existing clients.
The win was seen by the business as a strong vote confidence since the Ultimate Fintech Awards are voted on by industry peers. It's not its first piece of recognition - Finalto has previously won the Finance Magnates award for Best B2B Liquidity Provider on four occasions.
Matt Maloney, CEO of B2B at Finalto, said it's "validation of the work our teams perform day in, day out to support our clients' requirements".
Tailored liquidity
Over many years the company has worked continuously with its liquidity providers to deliver what it describes as "a best-in-breed" sustainable liquidity offering for multiple different client types. Finalto's end clients range from banks to retail brokers, hedge funds to family offices.
And as markets have become more challenging and more volatile, the work that companies like Finalto have been doing has been noticed. Various client types demand liquidity and sometimes it just isn't available to them, for various reasons.
In the case of Finalto, the company says winning this award comes down to simply "being there and providing the price when others may not".
Many asset classes have seen a drop in liquidity in 2022. According to some measures, market liquidity has declined since late 2021 in the markets for recently-issued US cash Treasury securities and for equity index futures, the Federal Reserve noted in its May Financial Stability Report. This has led to volatility, though not necessarily much widening in bid-ask spreads.
Average bid-ask spreads in the most liquid Treasury and equity markets have increased only slightly above their typical levels.  "These mild increases suggest that, though liquidity providers have been less willing to quote in large size, they have replenished quotes sufficiently quickly to meet incoming orders without exhausting all quotes at the best prices," the Fed report states.
This lack of what can be described as front-end liquidity issues – that is the broker or client being able to get the price they want - might be the result of improvements in liquidity services by companies such as Finalto.
In terms of CFDs or index CFDs, the firm says it has been working really hard with non-bank providers to create unique solutions for clients. This allows it to skirt around some of the liquidity issues in the futures markets because they in turn are relying heavily on companies that are experts in futures market making.
Structuring products in certain ways allows Finalto to effectively cushion the effects of liquidity issues. This is also true with gold, one of its most traded assets both via its pure liquidity business and on its 360 platform, a multi-module full turnkey broker solution.
Lots of traders and brokers have struggled with slight changes in the market structure of gold. However, Finalto's head of liquidity Andy Biggs says the company has been "able to cope with those changes slightly quicker, slightly better than others".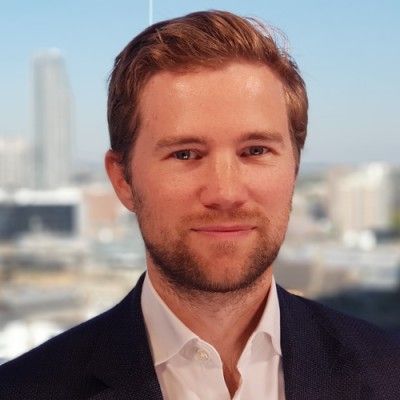 Whilst liquidity and volatility is a problem in certain asset classes, in other asset classes we have seen volatility being linked to more liquidity. For example, brokers are seeing far greater liquidity in FX markets this year, which is associated with more volatility than in previous years as central banks start to unwind years of ultra-low interest rates that has kept a lid on most currency pairs.
Tech led
Finalto makes no distinction between liquidity and technology; there isn't a technology team and a liquidity team. The company does everything ability in-house. Every piece of liquidity technology is built, programmed, managed and updated by the liquidity team, led by Biggs.
"The liquidity team is technology proficient, so we've built, effectively, the perfect system for looking at the flow that we have," explains Biggs. "So we're not relying on third parties, we're not relying on third-party products, we can kind of do what we want."
Whilst this means liquidity is always front and centre of anything being developed, it also means there is big focus on data, which is a new product stream launched by Finalto this year. With a large client base the company processes, stores and analyses a vast amount of data. Whilst data is offered as a separate product, the information itself is vital to Finalto's liquidity offering.
"We have technology that does exactly what we want to look at the huge amounts of data that we have, to come to conclusions on how we can manage the flow and how we can provide the best prices to clients," explains Biggs.
Analysing the data brings another benefit for clients. Finalto will use this data in discussions with the clients themselves and with its liquidity providers to make improvements and fix problems before they become a bigger issue.
"For examples we could say 'oh ok, we see this trend happening, let's try and jump on it and help you out. Oh, we see this trend happening, we think we can give you better pricing. Or, we see this trend happening, we need to stop it, or we need to change your liquidity to something that's a little different'," explains Biggs.
This is one example of the kind of client engagement that Finalto is proud of. Clients receive regular reports on what their flow looks like. This report can help show, in black and white, where there might be some difficult flow and where pricing might widen. This helps them make better decisions and ultimately get better and more sustainable pricing.
Biggs explains how the data and analytics is all about being able manage the liquidity with "a scalpel instead of an axe". "So we just cut the little bit that we need as opposed to chopping the whole client or the whole feed," he adds.
What's next?
Finalto is working on improvements to its Non-Deliverable Forwards (NDFs) offering. It's already delivering a unique NDF product that abstracts a lot of the complexities out of the product, which have previously left large parts of the retail market missing out on trading opportunities.
Biggs says the number one focus is improving on the liquidity that sits behind its NDFs to improve the product quality. The company is also building an enhanced suite of risk management tools for the risk management/risk advisory side of the business, which it hopes will increase client returns.
Meanwhile Finalto will continue to focus on its long-term commitment to its clients and partners, as well as continue to utilise in-house technology and data to improve the liquidity services it provides.
Service available only to Professional clients and varies per jurisdiction  – Trading involves significant risk of loss