At the Ultimate FinTech final, it came as a surprise to many that one of the most valuable awards, Best Trading Experience 2022, went to the European market newcomer, Conotoxia Ltd. During an interview with the Executive Director Sergii Rybak, it turned out that this company is not a startup. Its background is 12 years of the main Conotoxia Holding's history in Poland.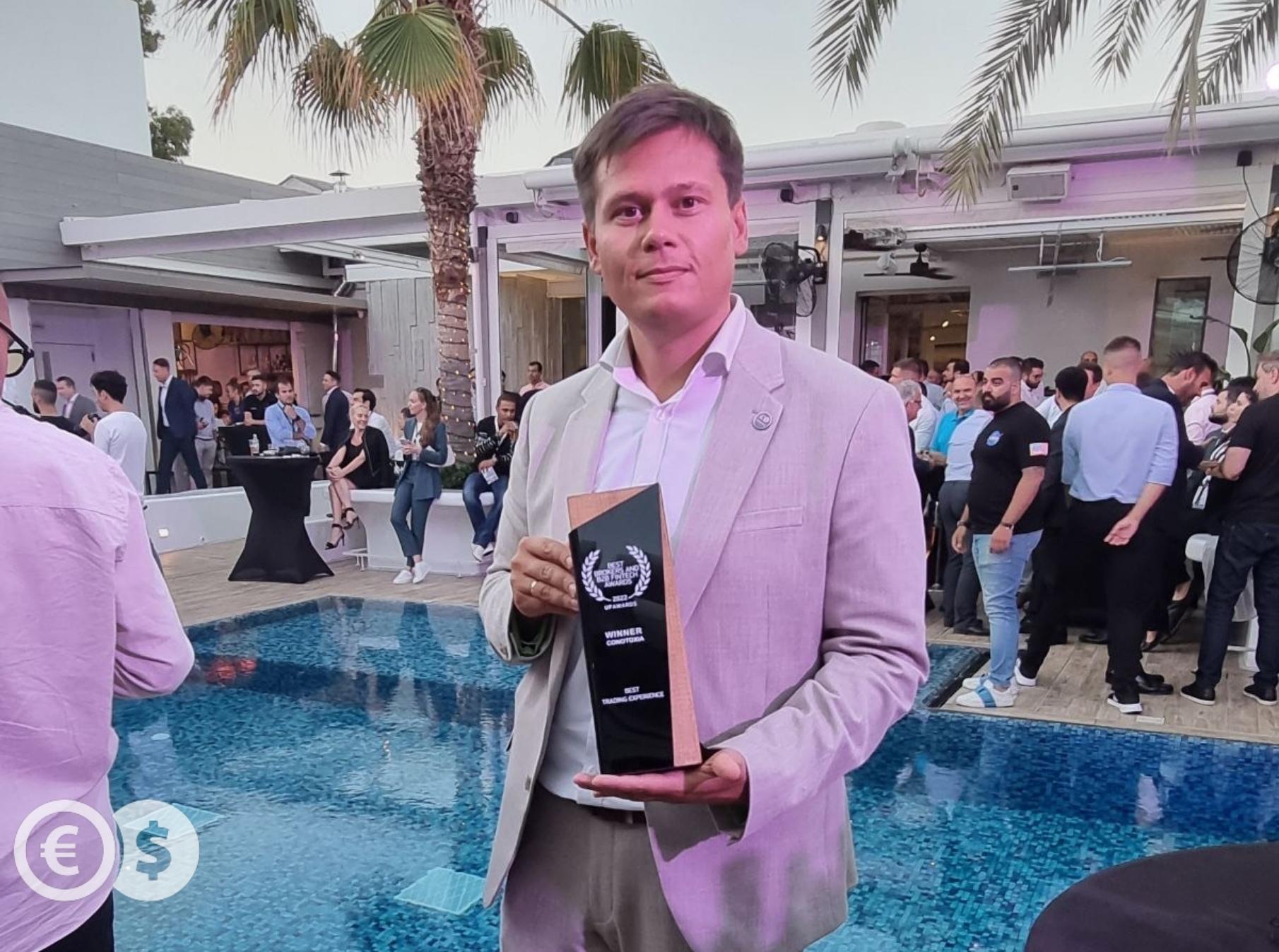 Its present is a Single SmartAccount with the Trading universe inside. Its future lies across multi-financial services, real-exchange-level investments, and engaging social programs that will attract the entire trading industry. We have talked to Sergii about Conotoxia's breakthrough of the year.


It seems that the EU financial industry has never heard about Conotoxia Ltd! What do you think you owe your success to?

It's not a secret: our existing clients knew that we were nominated for this award and were eager to express their opinion by voting for us. Undoubtedly, we are proud of winning "Best Trading Experience" as we were working for years to reach that level. Ultimate FinTech is one of the most prestigious awards, so it was an honour even just to participate. Great that the industry experts drew attention to Conotoxia's Ltd last activities and suggested that we have everything to win the Best Trading Experience nomination.



About your activities, by the way. As I know, during the days of the Award, you developed and launched new trading and investing offer. Tell us more about that.

The company operates as one of the Conotoxia Holding entities and apart from Conotoxia Ltd there are many companies that provide advanced financial solutions to our clients in Europe and even in the USA. So we decided to say our first word on this market, and let it be bold. So we offered recently over 5000 instruments, including ETFs, spreads from 0, the taste of pit trading with Direct Access to global exchanges and 0$ long swaps, and opportunities to transfer money and make real currency exchanges from the same single account through the cross-service options provided by the main Conotoxia Holding entities. So basically, we have all the financial services ever needed in one place. A client doesn't need to have a couple of accounts with payment and brokerage companies. Just a single Conotoxia Smart Account is enough to receive a transfer, top up your MT5 or cTrader balance, trade on CFDs, invest in Stocks and ETFs DMA without leverage and swaps on long positions, then withdraw money, or make a transfer to parents or friends, issue a Visa card, exchange amounts on the real-time market rates in 160 currencies, and spend like a local in any country in the world. All that and even more make up the first-ever Trading Universe.


What do you mean by "even more"?

This launch is just a first step. Now we can offer even more and are already working on several impressive projects. We have an outstanding team who is thinking out of the box. Our strength is that we are not a broker but a financial company with such a strong background. We are developing an engaging program #ConoPoints, a levelled-up Conotoxia Magnates' Club for investors with a significant net worth, real-exchange investment instruments, and other products that are not available to every company. We have valuable connections, contracts, and collaborations, so proud to move forward, above, and beyond! Our Trading Universe at a glance is available at invest-offer.conotoxia.com.


What is the main goal for Conotoxia Ltd for the next year?

We are aiming to continue our global expansion, localise our products and services for every country we would like to work with, obtain more licences, and build our brand in a world arena. For all that, we need more outstanding professionals, of course. We know that a lot of equal brokerage companies are out there. So if you or your friends are experts in the industry and are amazed at the idea to create the Trading Universe, reviving an exciting format of strong-connected trading communities, and working on really unusual projects, we are looking for you. You are welcome to join our team: find Conotoxia on LinkedIn and text us directly. It's an exclusive option for the Ultimate Fintech Award followers.

Really exciting plans! Wish to see you at the Ultimate Fintech Awards next year!
Thank you, see you there!