Hedge traditional with digital, that's what the analysts say. Momentum is building, but it needs more push. How? The answer could be liquidity.
We've talked about it for years – will crypto and digital assets ever make it mainstream? Financial analysts now advocate using digital assets to hedge against currencies and other traditional assets.
Last year saw some of the world's biggest investment banks give their wealth management clients access to major crypto funds. These moves will undoubtedly influence others into mainstream institutional adoption of crypto and other digital assets. It's a good start but we've only dipped our toes in at the shallow end.
It boils down to liquidity. And true institutional adoption of digital assets needs massive liquidity. There are four core aspects of liquidity – tight spreads between buys and sells, stability in the face of volatility, the number of trading instruments available, and 'depth of book'.
At Equiti Capital - our institutional branch - we now now offer 80 crypto CFDs on our institutional branch with much more to come. We know assets with deep liquidity tend to trade with greater frequency - just look at FX - and investors prefer taking liquidity risk under these conditions.
The creation of new institutional-level digital products also needs regulation on a global scale. There are still holes in the guidelines, which are stifling product and technological innovation. But with clear regulatory guidance, it can get there.
Several jurisdictions have made headway. Equiti Group is regulated by seven regulators, including the JSC, the FSA and CySec, while Equiti Capital is regulated by the FCA. This gives our clients extra reassurance and helps build the paths towards mainstream adoption.
On top of crypto CFDs, we offer deep liquidity pools for indices, shares, precious metal, commodities and more. The core benefit of Equiti Capital is that institutional traders get liquidity tailored to their needs. It's liquidity, the way you want it.
Our recent exhibit at the Bangkok iFX Expo drew masses of interest in liquidity and our digital offering. The answer was clear - the bigger the liquidity, the bigger the appeal.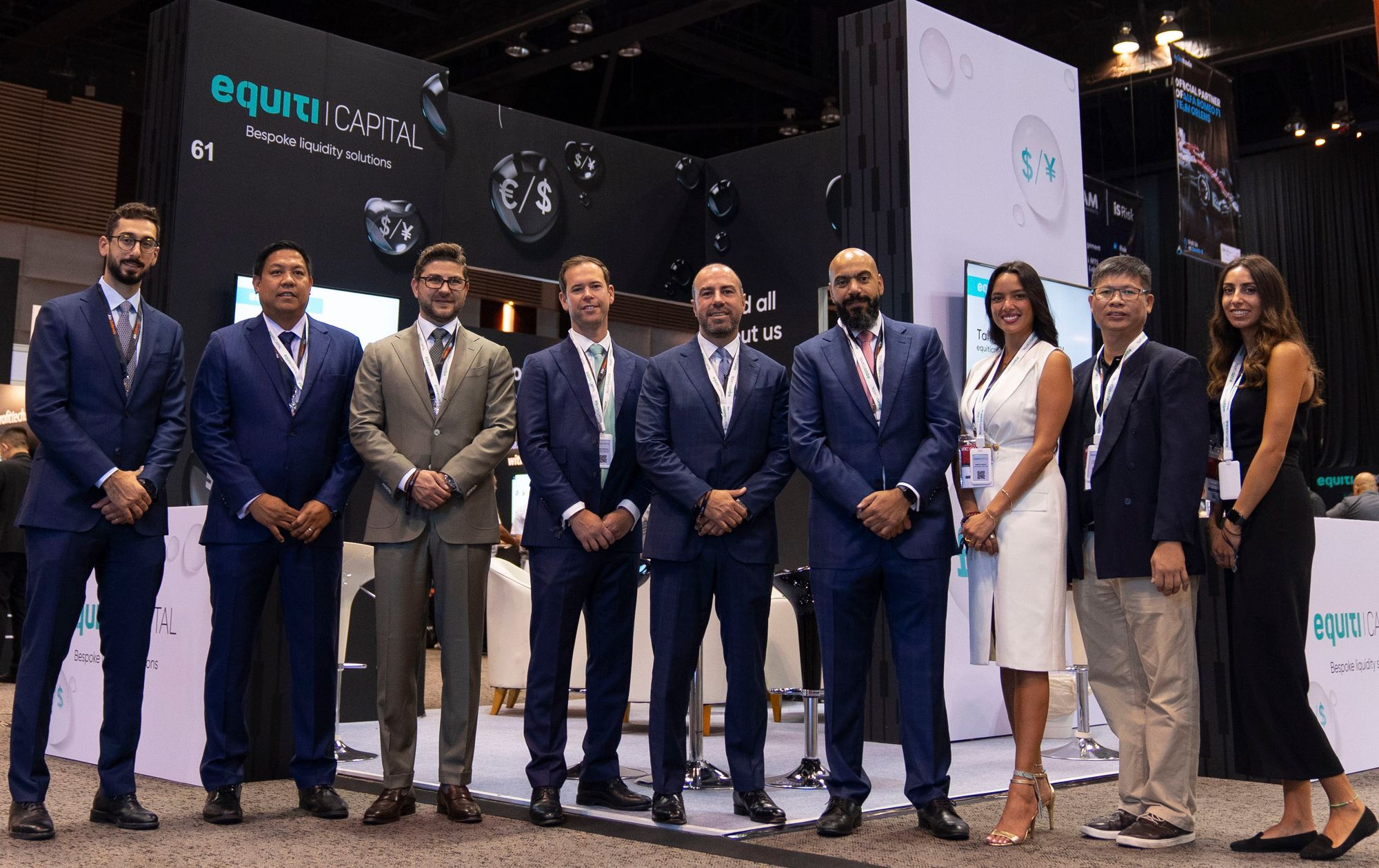 Author:
Mohammad Isbeer - Global Head of Brokerage Sales, Equiti Group
Mohammad Isbeer is a regular speaker at financial events and expos around the world. He leads the Global Brokerage Sales team for Equiti Group and has been instrumental in establishing the group as one of the top liquidity providers globally.